KRYZA Network is an upcoming crypto project with the mission to increase the adoption rate of cryptocurrencies. KRYZA is currently in the development phase but various applications are coming out day by day to provide its users with an unforgettable experience using KRYZA Network.
The first and main platform is the so-called KRYZA Network. This social network is using general trending functions of other social sites while it ensures its users that crypto is here and unstoppable. Also on KRYZA Network, users can stake their purchased KRN tokens available currently on HotBit Exchange.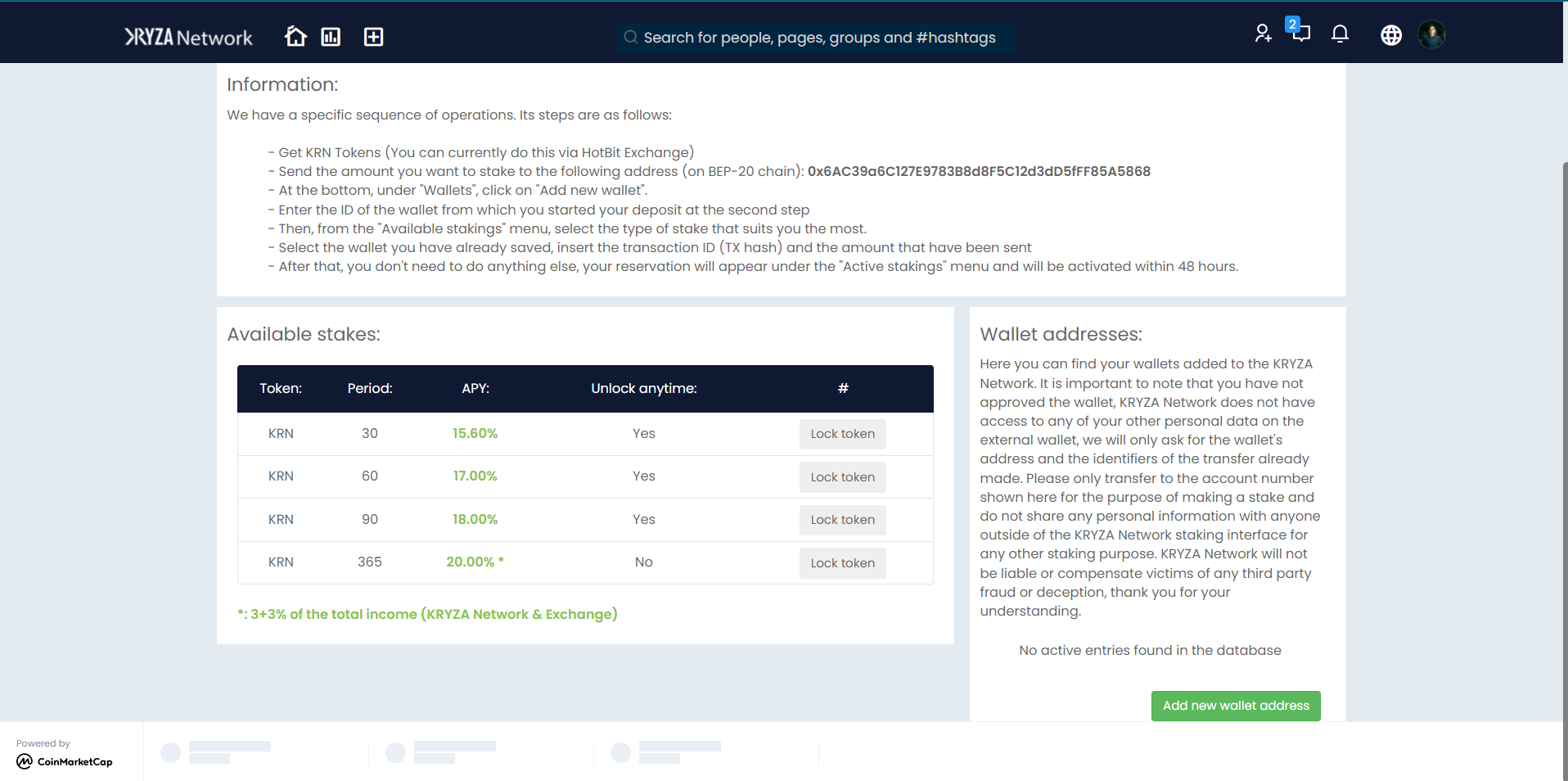 Sign up here: https://kryza.network/register
The second platform is KRYZA Education. KRYZA Education is an e-learning platform that concentrates on the student-instructor relationship. It aims to be a site where everybody could find the course they tend to learn about. With several offers, KRYZA Education presents deals like completely FREE courses WITHOUT REGISTRATION, Premium courses, and a Premium subscription where users are allowed to get crypto trading tips and other useful advice.
The best thing in all this? For all the income KRYZA has, a certain % is shared between those who stake their KRN tokens at KRYZA Network!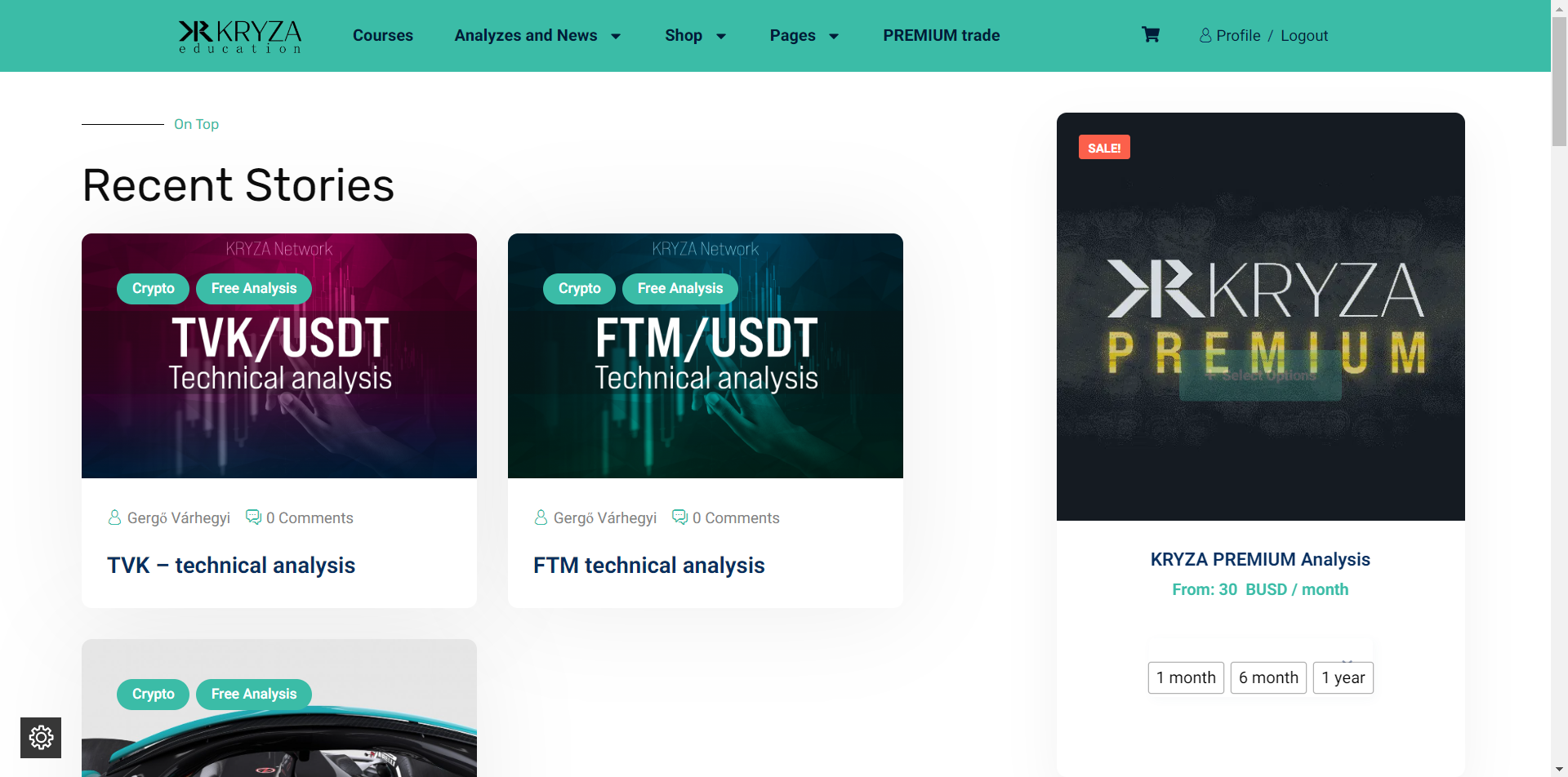 Visit KRYZA Education here: https://kryza.education/kr-course/
Last but not least, KRYZA Exchange is also under construction! It means that they are developing the first 2 in 1 application that would be a 'social crypto exchange'. As the world's first social crypto exchange launches, we expect to see a skyrocket on the KRYZA tokens charts.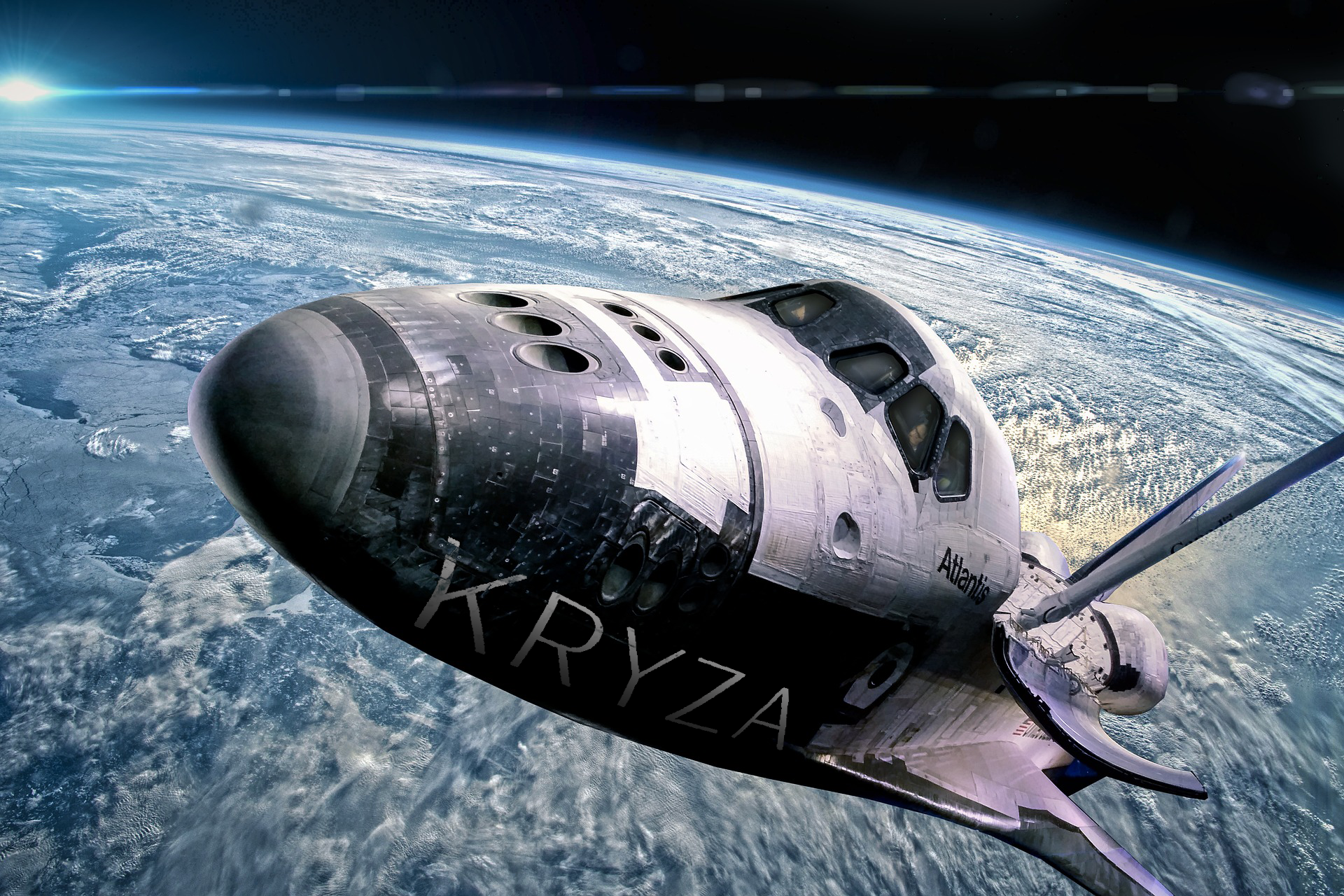 KRN is the token of the KRYZA Network. It is stakeable and it is available on HotBit, while the other token, KRX is the token of KRYZA Exchange, available on UniSwap or IndoEx.
They are tokens but not for a long time… KRYZA is developing its own Blockchain and when it is finished, these coins will fulfill their purposes and become an inevitable asset in everyone's portfolio.
Disclosure: This is a sponsored press release. Please do your research before buying any cryptocurrency.
The post The Introduction of KRYZA Network, the Crypto Social Platform appeared first on NullTX.
Source: null tx