Radio Caca (RACA) is expanding the development of its ecosystem and has announced two new partners for the USM Metaverse. The partnerships will help RACA in its goal of developing a metaverse open to all users and content creators. Among the announced partnerships are Sydney TheCMO.eth and BNI from Nigeria.
Sydney Ifergan (aka Sydney TheCMO.eth) joined the breakthrough Metaverse project RadioCaca as an angel and said that RACA is "One of the most promising metaverse projects of the contemporary Web 3.0 world."
Sydney said:
"I am excited to share with you all that I have joined the dynamic RadioCaca team as one of its angels this month. Metaverse and NFT projects are poised to rule the future and RadioCaca, with its futuristic USM, Metamon, and NFT marketplace, is poised to be a colossal project with huge potential."
Sydney added that the RadioCaca USM is beyond an epic game- it comes with additional cutting-edge tools such as an NFT marketplace and Business Launchpad service. The NFT marketplace that serves as a World of Warcraft-style marketplace for USM has been a roaring success ever since its launch last year.
"From September 2021 to April 2022, the RACA NFT marketplace has had a trading volume of a whopping $1.3 billion. I am thrilled to be a part of this ambitious venture."
Another announcement by RadioCaca was a partnership with "Blockchain in Nigerian Institutions" (BNI). The partnership also aims to help RACA connect its metaverse with leading universities worldwide and provide universities with a metaverse platform with which institutions can develop inroads into the metaverse.
Blockchain in Nigerian Institutions @Blockchain_ni has partnered with @RadioCacaNFT to build USM Virtual World together! #Metaverse

The partnership aims at bringing student communities into the USM Metaverse!

Stay tuned for more update

#USM #RACA #NFT pic.twitter.com/VLMXdo9bwr

— Blockchain in Nigerian Institutions (@Blockchain_ni) April 26, 2022
Metamon and USM Metaverse Updates
The development of RadioCaca's projects has earned the recognition of one of the largest blockchain accelerators in the world, OKX Ventures. They accepted Radio Caca into their #Tachyon FLAIII Cohort and are helping support RadioCaca in its growth.
@RadioCacaNFT is one of the projects we invested in, and hope it will grow better and better afterwards https://t.co/IscexEa08G

— OKX Blockdream Ventures (@OKX_Ventures) April 26, 2022
Radio Caca announced the following updates to their play-to-earn game Metamon World this Tuesday, April 26.
Empowerment for Space Tickets, Level 60 metamon, can use them to teleport back to Metamon Island.

Level 60 Metamon can fly to the Lost World to get Valhalla Points without using tickets (free)

Level 60 Metamon deposited from the wallet into the game will directly enter the Lost World, regardless of which game section they were in when they were withdrawn.

When the EXP value of a level 60 metamon reaches 395 (maximum EXP for Lv60), players need to use a green potion to reset to 0 to continue battling.
In addition, there will also be the following updates:
u-RACA withdrawals (expected on May 15, 2022)

Empowerment for Anti-Fatigue Potion

The ability for spaceships and rocket owners to claim Space Tickets

Hall of Valhalla Auctions

The ability for players to form custom squads in Lost World
Radio Caca also announced updates to its metaverse, the USM Metaverse, patch 0.8.5.1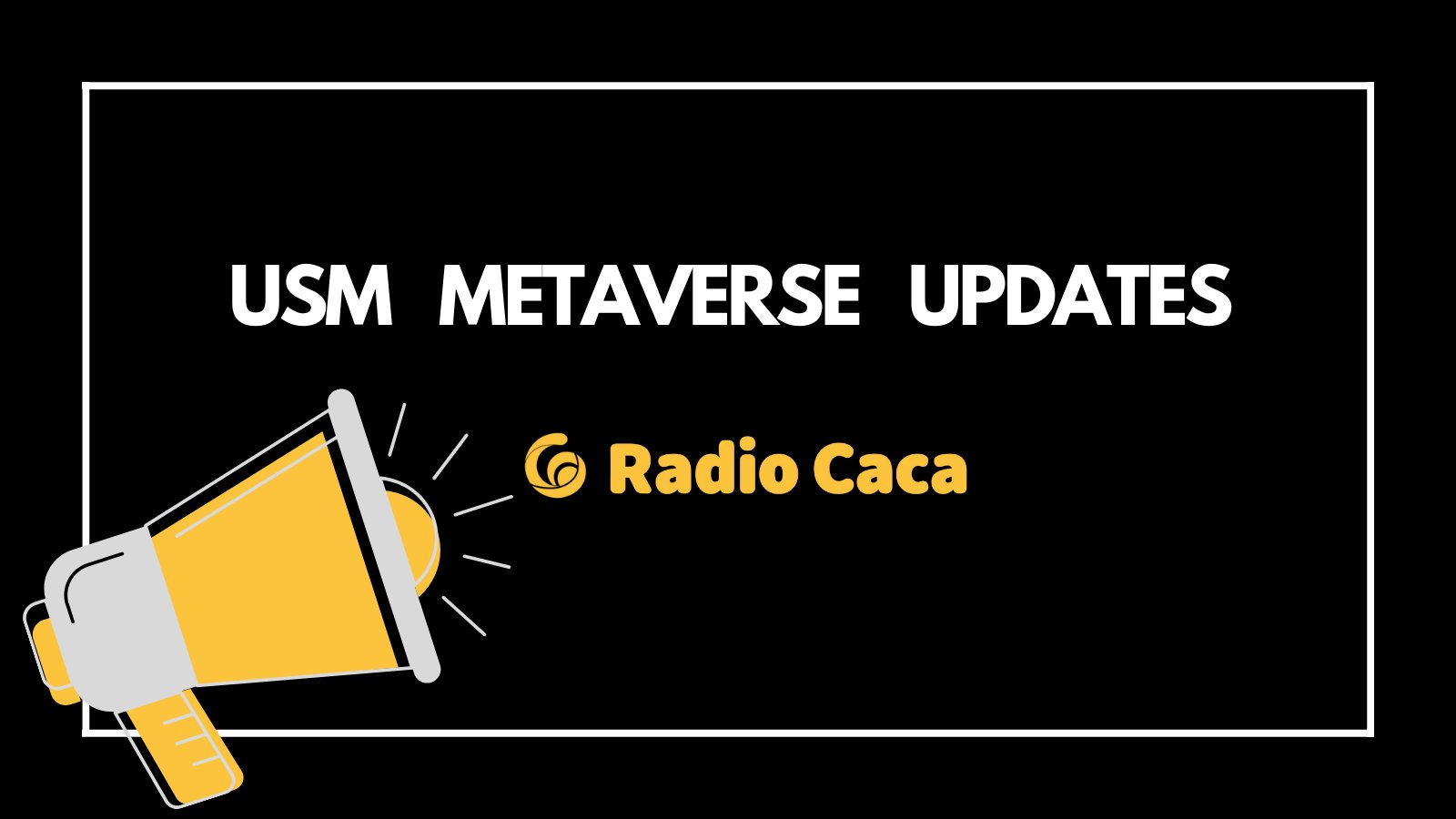 Secondary markets are now supported

New first/third-person perspective

New first/third-person perspective

Improved GUI

More art museums in the state of New California

Special celebrity concerts

Land exit system

Architecture integration
Disclosure: This is a sponsored press release. Before buying any cryptocurrency or investing in any Metaverse crypto coin, please do your research.
The post RadioCaca (RACA) Is "One of the Most Promising Metaverse Projects," Says Sydney Ifergan appeared first on NullTX.
Source: null tx